Annoyed about Twitter's rebrand taking up space on your iPhone home screen? Here's how to fix it.
WARNING: You will need to view this page on Safari on an iOS device. Also, make sure you have the official Twitter (or X, ugh) app and the Apple Shortcuts app.
Step 1

: Save the following photo to your iOS Camera Roll (To do so, click on the photo, and then  hold down the photo. Select "Save to Camera Roll"):
Step 2

: Make sure you have the Shortcuts app installed on your device.
Step 3

: Click the button below to save a shortcut redirecting to the Twitter app.
Step 4: Click on the downward facing carrot next to the "Twitter" title and select "Add to home screen". Then select the Blue icon under "HOME SCREEN NAME AND ICON" and choose "Choose Photo." Select the Twitter logo you saved and hit "Choose."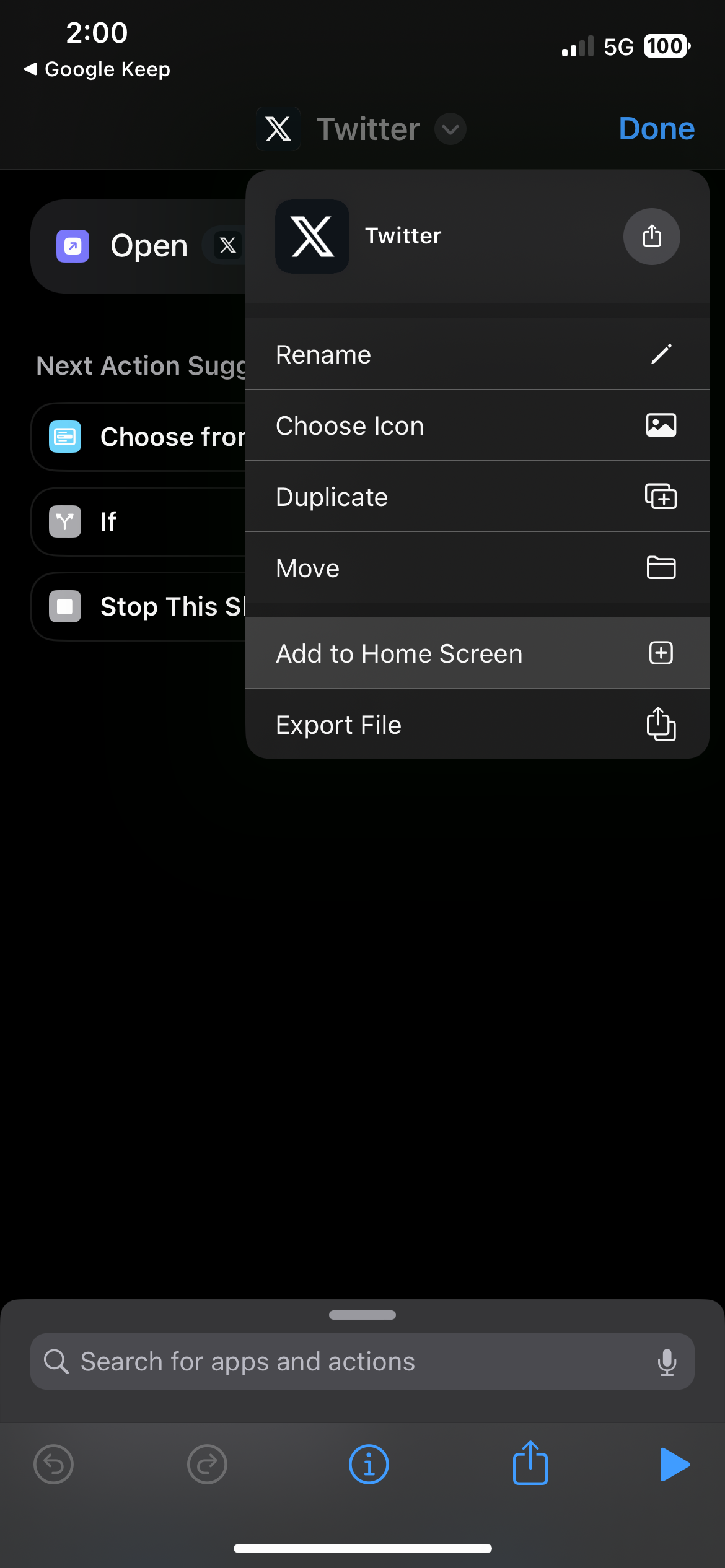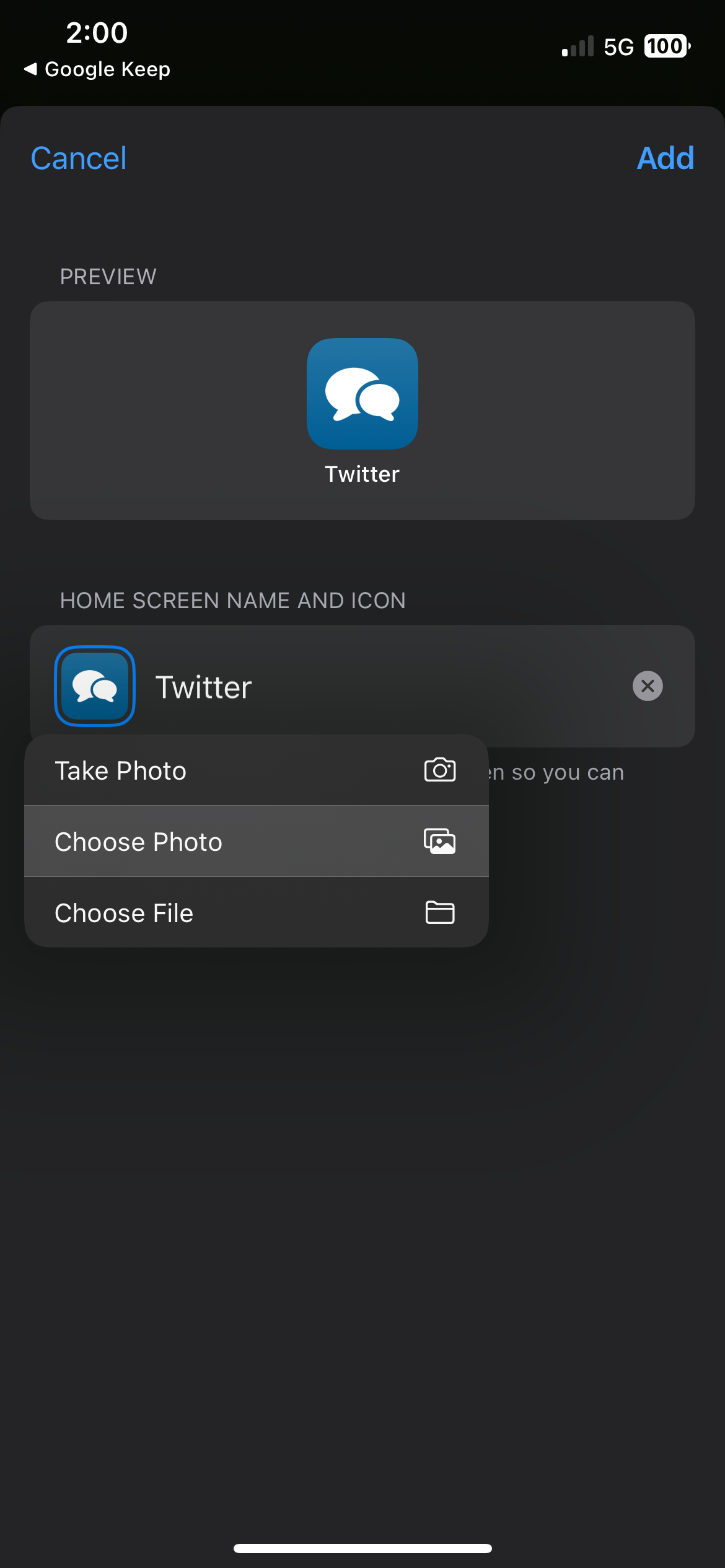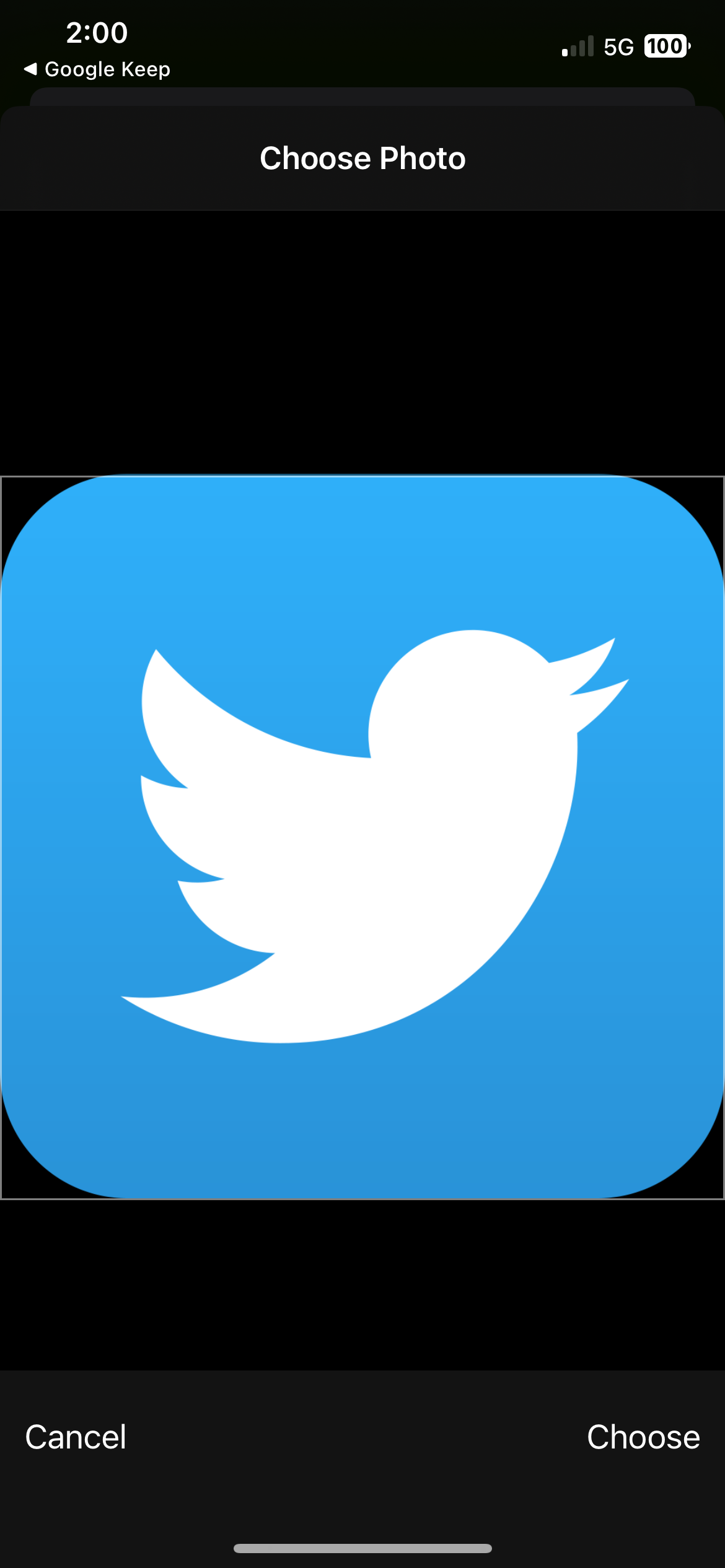 Step 5: When you're done, hit "Add." Your phone home screen now has the old Twitter logo! Feel free to remove the "X" app from your home screen. (NOTE: This just hides the app logo from your screen. Do NOT delete the X app!! It is still needed for this shortcut to work!)
Have fun and Elon sucks. HMU for a BlueSky invite.